Welcome to Murrieta Family Pet Hospital
Your Veterinarian in Murrieta,CA
Call us at

(951) 595-7754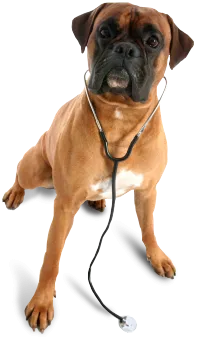 Have you ever visited a Murrieta or Temecula vet where you felt as though you and your pet were just numbers? Where your questions and concerns were overlooked and your loved one was handled with a cool, dispassionate touch?
At Murrieta Family Pet Hospital, we believe that quality veterinary care cannot be rushed. That's why we'll always take our time to get to know you and your animal family member and deliver the personal attention you both deserve.
Everything about our clinic is designed to make trips to the vet a positive, stress-free experience. From our warm, comfortable atmosphere to the gentle, reassuring way our staff interacts with patients – you'll experience the difference right away. We are also cat-friendly and fear-free certified, which means we are able to win over even the most anxious of pets!
The word "family" in our name isn't just cliché. It's truly a part of who we are. When you choose us as your Murrieta or Temecula vet, you'll get so much more than just an animal doctor. You'll get a partner for life – someone who will adore your companion just as much as you do.
That's what quality veterinary care in Murrieta or Temecula should be about.
Won't you join us? Call today to schedule an appointment, or better yet – stop in and visit with us. We can't wait to meet you!